In May 2014, retailer H&M launched Poland's first marketing stunt on Snapchat, hiding exclusive party tickets in its clothing stores and sending cryptic clues via the self-destructing photo app. This case study looks at how the campaign reached 3.8 million unique users via this digital spin on the old 'treasure hunt' game.
Key takeaways:
• H&M targets Polish youth market using upcoming chat app and innovative 'Urban Chase' game to get people in store
• Partners with high-profile party organiser to generate strong credibility and incentive amongst target market
• Marketing stunt generates plenty of earned media and reaches 3.8million unique users in Poland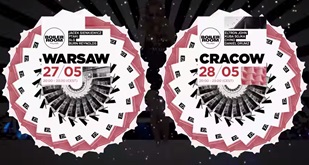 What was the challenge?
H&M wanted a new way to reach out to its target youth audience, who were rapidly moving to mobile as their medium of choice. To celebrate the 2014 H&M loves music collection, the clothing store partnered with exclusive party organiser Boiler Room.
This partnership marked the first time Boiler Room had been to Poland and H&M wanted to highlight the partnership and make sure people knew about its involvement in the event.

What's the user's experience?
The idea for the 'Urban Chase' campaign was simple – H&M had hidden a number of tickets for two sold out Boiler Room parties in their stores in Warsaw and Krakow.
H&M asked people to follow their Snapchat hints and messages to find the tickets, thus creating Poland's very first Snapchat Urban Chase.
How did this boost the businesses' digital marketing?
The urban chase was a huge success; H&M gained 943 followers on Snapchat, had over 200 people play the game, 3.8million unique users learned that H&M was behind Boiler Room in Poland and lots of positive media coverage.