This year's Grand Prix winner of the Cannes Lions 2015 Cyber category was sports apparel brand Under Armour for their "I will what I want" advert. The advert featured super model Giselle Bundchen and was created by New York based advertising agency Droga5.
I WILL WHAT I WANT - Gisele Bundchen - Website Case Study from John McKelvey on Vimeo.
Case study summary
• Winner of the Cyber Grand Prix award at the Cannes Lions awards 2015
• The campaign also won two golds and three silver awards at Cannes Lions 2015
• The video was praised for its ability to demonstrate how real-time data can enhance creativity
The challenge
American sporting brand Under Armour worked with advertising agency Droga5 to create its most expansive women's campaign. The "I will what I want" campaign focuses on empowering women and created a space for Under Armour Women's brand to grow. The campaign aimed to encourage women to go after what they want and not be held back, wait for affirmation or permission from others.

The solution
The video advert with super model Giselle Bundchen was just one video in the campaign which attracted attention from the judges in the cyber category at this year's Cannes Lions awards. In the clip real time social media commentary about the super model can be seen while she kicks a punch bag.
Results
The video has been viewed over 2.8 million times on YouTube, earning $10m in free media coverage and a 293% lift in brand conversation for the sporting brand.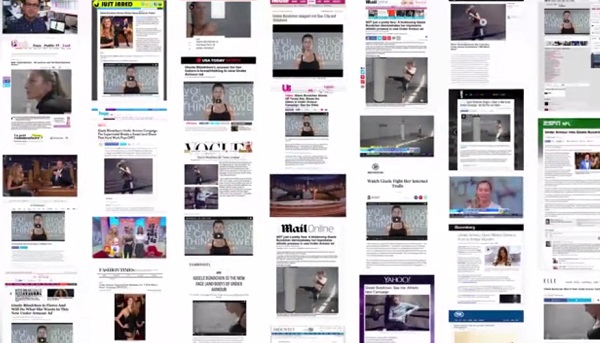 In addition, there was a 42% increase in traffic to underarmour.com.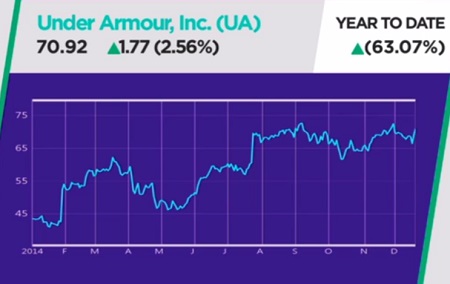 The ad won the Cyber category Grand Prix award at Cannes Lions 2015 alongside 5 other awards at the festival.
According to the Cannes judging panel the video was an obvious choice for the top prize as it used technology to deliver an empowering message, "this is the entry that demonstrates how a well-crafted digital experience creates an uplifting impact to bring a brand closer to people, from the point of engagement to the point of transaction."