Case study: Audible.co.uk | Agency: Greenlight | Sector: Retail | Format: Search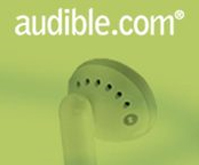 After realising that its paid search results had plateaued, online audiobook retailer Audible.co.uk, appointed Greenlight to revive disappointing sales figures through a dynamic paid search strategy. Greenlight's Pay Per Click (PPC) campaigns successfully targeted the niche search volume that Audible's market offered and maximised return. Greenlight's approach proved far more efficient than the existing strategy and resulted in extremely impressive levels of return for Audible.
The expertly planned and closely managed campaigns increased search volume by 344%. In the space of 6 months the average number of impressions shot up by an incredible 1,462%; while a look at year on year conversions showed a 78% increase and cost per acquisition targets were beaten by 60%.
These outstanding results combined with Greenlight's premium client services make this PPC project a shining example of how paid search should be executed and just how effective it can be for niche products and services.
Download the search marketing case study | www.audible.co.uk