Case study: Handbag | Agency: Greenlight | Sector: Media | Format: Search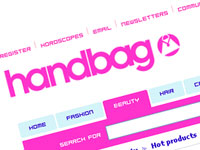 As a leading women's lifestyle portal, handbag.com reaches over 1.5 million readers every month, delivering fresh editorial content on fashion, beauty, celebrity gossip, and much more. The brand has gone from strength to strength since it was set up in 1999 and continues to lead the market. handbag is an expanding online business with ambitious growth plans and had worked with Greenlight for over a year to develop a clear and focused paid search strategy aimed at increasing page impressions and reaching new audiences cost effectively.
A series of highly targeted PPC campaigns combined with strategic consultancy on key editorial and online issues, led to an astounding 410% rise in the number of page impressions. Cost per click on all keywords has dropped by 42% on average and the ongoing fine tuning of the campaigns means that the cost per click is now far lower than targeted.