Mondelez recently used Facebook to reinvigorate its Nilla Wafers brand and boost sales. A study showed Nilla Wafers sales increased 9% in test market locations among consumers who saw Facebook ads versus a control group of consumers over the course of a five-month campaign. The Facebook ad campaign for Nilla Wafers also was able to reach 11.3 million households through 190 million total impressions (16.8 impressions per household).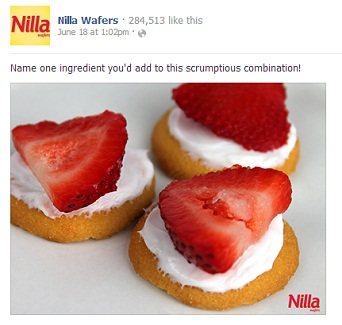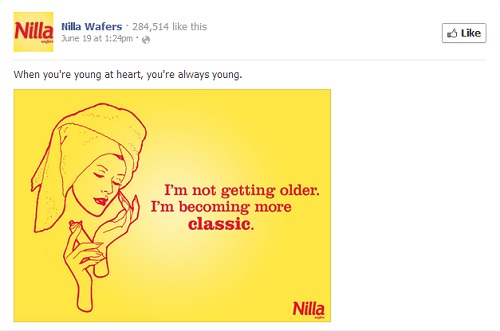 A report from research firm Unmetric looked at Nilla Wafers' performance and strategy on Facebook. By combining likes, comments, shares, and estimated impressions to create an engagement score, Nilla Wafers was found to have a score of 557 against 46 admin posts during the time period analyzed. This is a massive 11 times higher than the U.S. Food sector average. Social media buffs take note:
68% of Nilla Wafers' fan base on Facebook is female and it looks like the brand has done its homework to understand the type of content that will resonate with this target audience.