Back in 2013, Chipotle's The Scarecrow animation and app game marked a new step in the gamification- topping the iTunes charts and overtaking Taco Bell for social media success.
Case study summary
• Fast food chain wanted to push ethical food sourcing in a fun way
• High quality film and free iPhone game create huge buzz
• Overtakes Taco Bell for positive social sentiment
Since parting ways with majority owner McDonald's, the Mexican fast food firm committed to abolition of genetically altered foods in its restaurants. But how could it marry ethical retailing with the fun factor of other fast-food restaurants and their happy meal toys? The brand looked at creating a game that could entertain and push its ethics at the same time.
The solution
The brand created a Pixar-quality animated short, released on YouTube rather than broadcast as a commercial. The Scarecrow short film was digitally animated by Moonbot Studios and features a Fiona Apple cover of the song "Pure Imagination" from Willy Wonka and the Chocolate Factory.
The brand then followed this up with a mobile app game aimed at iPad and iPhone users.
The game follows a scarecrow on his quest to save the world he lives in with better food. He works in a factory that makes processed food for the masses. Players can guide the scarecrow as he attempts to bring fresh food to the people.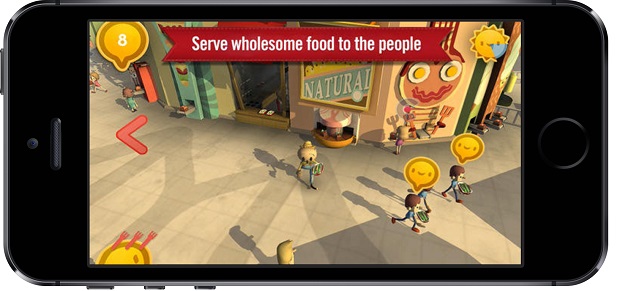 The fast food chain offered players an incentive to play with food rewards. If they earn at least three stars out of five in each game world, they receive a reward electronically, to be redeemed at your local Chipotle.
Results
The Scarecrow became the number one adventure game in the iTunes store.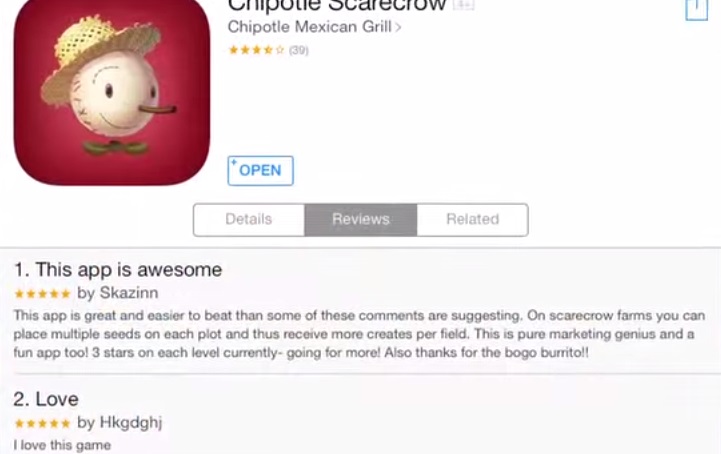 In the first month of the campaign, The Scarecrow sparked 18.4 million conversations across 17 social platforms, with a 92.7 social sentiment score.
It went on to replace Taco Bell as the top social fast food brand in the US and the campaign won a cannes Lions award in 2104 for its efforts.
"We created 'The Scarecrow' game and film as an entertaining and engaging way to help people better understand the difference between processed food and the real thing," Mark Crumpacker, chief marketing officer at Chipotle, said. "In many ways, 'The Scarecrow' represents what we aspire to accomplish through our vision of Food With Integrity."