Sky is the UKs leading telecommunications company, providing top class television, telephone and broadband internet services to consumers. In order to maintain a quality driven customer support journey, Sky worked with Greenlight to ensure that a relevant and useful help and support page was highly visible for all consumer search queries.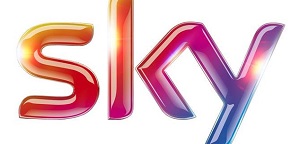 Case study summary
• Sky worked with Greenlight to improve the quality of the customer support journey
• Greenlight analysed search data to identify underperforming search queries
• Sky was able to optimise its digital assets in order to better serve customers
The challenge
Sky faced the challenge of streamlining its customer journey through Sky's online and offline support channels
.
In order to improve the quality of the customer support journey Sky wanted to collect and analyse data on search results for 200,000 search queries. This would enable them to provide recommendations for optimising existing digital assets and creating new content to ensure relevant and useful help and support page was highly visible for the right queries.
The strategy
Greenlight worked with Sky to gather and analyse data to reveal the full extent of queries that customers search for on help and support. The analysis of the help and support results was done quantitatively and qualitatively to identify underperforming queries in order to provide comprehensive recommendations on optimising and creating digital assets that would service those queries.
Greenlight used OneHydra, their advanced propriety software, to successfully group search queries into manageable and representative batches. From that they were able to devise a sophisticated algorithm for scoring individual queries, pages and query groups, they delivered almost 1000 pages of recommendations for underperforming queries.
Greenlight were also able to recommend additional technical advice for the internal search engine algorithm. These technical recommendations identified quick wins and improved the quality of the search results instantly.
The results
The results showed an immediate improvement in the quality of the internal search results. Post implementation, Sky saw that 64% of all top three search results were traced back to Greenlight's recommendations for corresponding search queries. This means that Sky customers are having an improved customer journey and are finding it easier to find useful help and support content on Sky.com, meeting the core target of the project.