In order to build on the success of Snickers' "You're Not You When You're Hungry" campaign, the popular chocolate brand created an original search campaign based around misspelled words. The campaign capitalized on an existing digital behavior, misspelling words, and played on this to imply that users were so hungry they can't even spell properly.
Case study summary
• Snickers created a paid search campaign focused on the misspelling of over 25,000 words
• The campaign which ran over three days in the UK generated 558,589 impressions with a CTR of 1.05%
Challenge
Snickers wanted to spread awareness of its "You're not you when you're hungry" campaign. Snickers decided to use paid search to appear when users of Google made spelling mistakes implying that typos are caused when you are hungry.
Solution
Snickers and ad agency AMV BBDO worked with Google AdWords to bid on misspellings of the most commonly searched terms.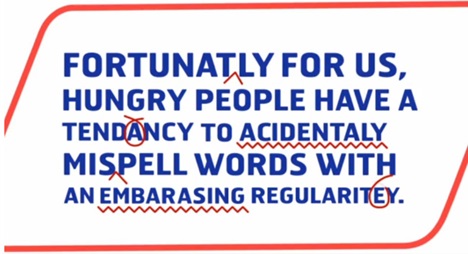 Each time someone misspelled a word, they were given a tailored message to "Grab yourself a Snikkers" as "Yu cant spel properlie wen hungrie."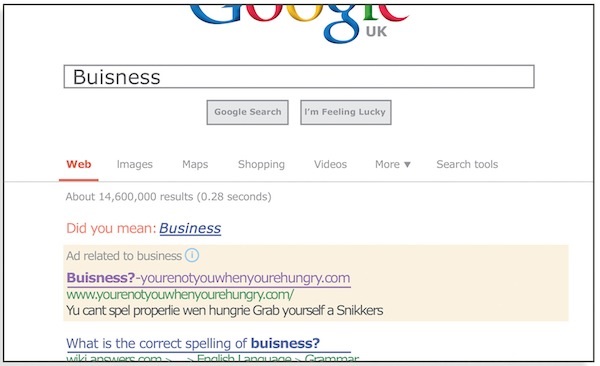 Results
The chocolate bar brand managed to reach over 500,000 people within three days, without any seeding and for a lower cost than if they had bid on brand keywords.