Canon Australia and Leo Burnett Sydney were awarded a bronze at Cannes Lions 2015 with an innovative, fully integrated campaign that reminded people of photography's unique ability to affect social change with a single image; no small challenge in an image-saturated world of smart phones and social media. This integrated campaign was all about "putting power back into the picture".
Case study summary
• Winner of the Bronze Media Award at Cannes Lions 2015
• Credited with making consumers' messages Canon's messages – turning people into storytellers, photo activists and brand advocates
• Fully integrated paid, owned and earned channels across TV, digital, print, cinema and in-store
• Used the campaign to tell truly inspirational stories without shying away from confrontational topics
The challenge
Living in an era where smartphone technology has become pervasive, we have become saturated with disposable, low-quality images of anything and everything.
Backed by independent research that found that people were 8 times more likely to choose a camera over a smartphone when taking a meaningful photograph, the campaign by Leo Burnett encouraged people to harness the power of the image to fight back against 'photo fatigue' - telling stories that were personal to them.
The Solution
Australians were invited to capture an image that represented their unique perspective on the world. All images were uploaded to a bespoke microsite (canon.com.au/shine), and the top 50 shortlisted by public voting.
The images captured potent real life stories around subjects such as autism, animal welfare, poverty, racial intolerance, women's rights, breast cancer; this was photography that was meaningful and emotionally affecting. Every image had its own story that viewers could find out more about through Canon's online channels.
A judging panel selected the winning photo, shining a light on what mattered to the winner, Canon featured the image and story in a documentary film, national advertising, and on a display at the NSW State Library.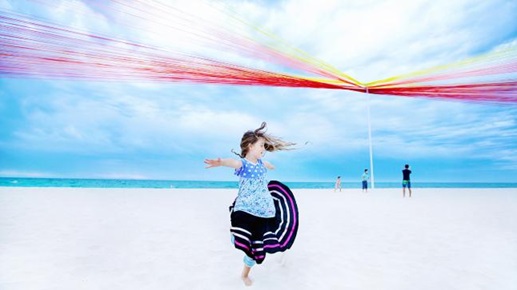 Above: The winning image – 'Disconnect to reconnect' by Julie Kerbel
Results
The success of the campaign was assured by the thousands of community-sourced photos submitted by consumers that Canon were then able to promote on their social media channels.
• The ad won the bronze Media award at Cannes Lions 2015
• The campaign countered our growing sense of 'photo fatigue' by sharing real, humanistic stories across integrated channels including social media
• Increased Canon's brand preference by 23%