Fashion brand Closet London saw a major uplift in revenue and conversion rates as a result of implementing a personalised email strategy with Bronto Software, getting a 2900% increase in email based revenue alone.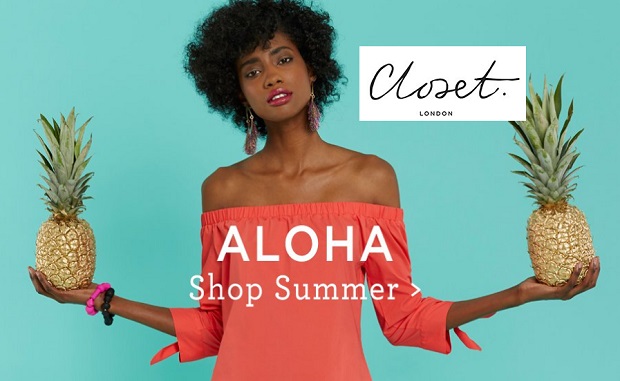 Case study summary
• Fashion retailer divided database into segments by customer lifecycle stage
• Segments included: one-time, repeat, loyal, at-risk and dormant customers
• For example, 'at-risk' customers get email updates on the latest collection and get a 15% discount offer.
• Conversion rates were 35 times higher than the previous welcome email and revenue increased by 2900%
The challenge

The established wholesale and concessions womenswear brand expanded into ecommerce three years ago. Closet quickly recognised the next stage of online revenue growth was to develop its email marketing strategy and better engage its subscriber database. By using automation and segmentation, and integrating the Bronto Marketing Platform with the Magento ecommerce platform, Closet has been able to better use data and tightly target its messaging to customers.
The solution

Closet divided its database into a number of segments by customer lifecycle stage, including one-time, repeat, loyal, at-risk and dormant customers, and implemented automated workflows for each segment. When a customer now drops into the 'at-risk' category, for example, she receives an email update on the latest collection. If she hasn't been converted after 14 days, she will receive a 15% discount offer. Segments have also been created for the specific types of clothing purchased. For example, if a customer has recently bought a body con style dress, she will receive emails that showcase similar products. This new ability to better target individual customers has increased conversion rates by 50 times and the subscriber list by two and a half times.

The brand also expanded the single welcome email to new subscribers into a series of messages.
Now, the first email offers a 10% off code, a second message introduces Closet's social channels and a third email showcases signature styles, followed by a reminder if recipients haven't converted.
The results
The results are impressive: conversion rates are 35 times higher than the previous welcome email and revenue increased by 2900%.

Lucy Fernandez, Ecommerce Executive at Closet London, comments: "For our customer base, tailored content is akin to having their own personal stylist. Every woman has her own unique style. Someone who buys black dresses may not be interested in floral styles. Being able to personalise and target our customers based on their preferences will keep them coming back."

Saima Alibhai, Client Services Manager at Bronto Software, adds: "As Closet London's success has shown, a personalised email marketing strategy based on data integration, segmentation and automation is absolutely crucial to driving sales. Closet London has been able to learn more about its customers and how they interact with the brand, which has proved invaluable for engaging them with relevant content that increases conversion rates and revenue."