Dulux wanted to understand the true impact of AdWords in driving people to physical stores. This case study looks at how the paint retailer used Google AdWords to boost return on investment.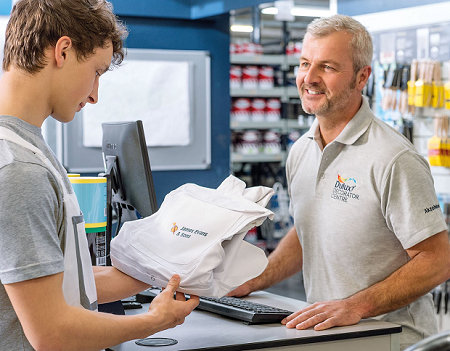 Case study summary
• Paint maker wanted to understand impact of digital investment on driving people into physical store locations
• Implemented Store Visits reporting in AdWords
• Experimented with different look-back windows
• Increased AdWords return on investment (ROI) from 2:1 to 9:1
The challenge
With 189 stores nationwide, the Dulux Decorator Centre is a large decorating merchant network offering a wide choice of products from leading brands. As a digital advertiser, their challenge lay in the fact that trade professionals generally prefer to buy tools and supplies in-store rather than online. While the return on investment from search marketing was positive, the team wanted to understand the true impact of AdWords in driving people to physical stores.
The solution
The Dulux Decorator Centre had a rough idea of the number of people that they thought were going in-store after searching for trade products.
However, by implementing Store Visits reporting in AdWords, they were able to match users based on their location with their online journey based on their log-in. In this way, the team could measure when a user performed a search, clicked on a Dulux Decorator Centre ad and then went into a store to buy the product.
To help understand repeat purchases versus brand-new users, they experimented with different look-back windows ranging from 7 to 28 days.
The results
Previously, the team had estimated that AdWords was delivering a return on investment of 2:1. The results of Store Visits reporting proved the ROI was actually much higher at 9:1. In other words, every £1 invested in Google Search produced £9 in revenue for Dulux Decorator Centre.
All of this has helped to boost the team's ability to make informed marketing decisions. "Thanks to AdWords Store Visits", says Alex Beard, AkzoNobel's UK Performance Marketing Lead, "we now have a better view of customer behaviour in an omni-channel, cross-device environment.