In the space of four years, Smart Balance managed to grow its US market share by 14%, giving power brands such as Country Crock and I Can't Believe It's Not Butter! something to worry about. This case study looks at how the health food brand made smart use of digital platforms, culminating in this years' s Valentine's e-cards promotion that boosted subscriptions 14% in the process.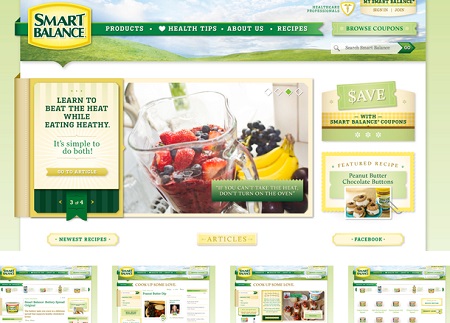 Back in 2010, Smart Balance hired agency TBC to push its line of heart-healthier foods. This includes various buttery spreads and milk substitutes created with the pledge of no hydrogenated or partially hydrogenated oils.
Growing the brand was a tricky task. The brand operated in a highly competitive area with rivals investing more than double Smart Balance's marketing budget, such as Shedd's Country Crock.
After an initial offline campaign targeting active health seekers over 40 in print ads, the brand achieved a number of key objectives:
• Redefine its core target to include an untapped group of consumers categorized as proactive health seekers ages 40+
• Grew market share to 14 percent
• Force Unilever to reformulate its entire portfolio of buttery spread products to compete with Smart Balance's superior health and taste benefits
Reinvigorating a stale site with stronger content and calls to action
Despite this initial success the Smart Balance site was languishing and had experienced declines in many important areas.
The average time on site had plummeted by over 21%, and the average number of pages viewed by visitors was down nearly 15%. The site bounce rate, or percentage of visitors that immediately left the site without clicking a single thing, had increased by over 18%.
Because of this, TBC was awarded the redesign project for SmartBalance.com. The project was to be much more than a re-skinning. TBC would implement a new, open-source Content Management System and bring day-to-day operations into the Agency.
With a more dramatic use of photography, clearer navigation and dynamic content, the new SmartBalance.com has outperformed expectations on virtually every front.
In addition to creating a fresh look more in-line with the brand, TBC introduced new health/nutrition content, recipes, seasonal promotions and coupons, and streamlined navigation across the site.
In 2013, site visits were up by 42% and time spent on site has increased 27%, while bounce rates decreased by more than 16%.
And along the way, several thousand coupons were delivered and the Smart Balance email database grew over 15-fold.
View the key stats below, comparing the 349 days since the new site launched to the 349 days immediately preceding:



Valentine's Day E-Card Promo taps into seasonal trends
To keep up the momentum online, in February 2014 TBC created a free Valentine's Day e-card promotion for Smart Balance in observance of Heart Month.
The promotion was developed to strengthen user engagement on the website, create a relevant brand presence during Heart Month and grow Smart Balance's database of emails for future re-marketing efforts.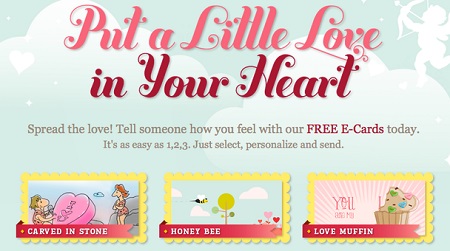 The campaign yielded a 112% increase in site traffic (year over year), a 42% increase in average time spent on site, a 53% decrease in bounce rates and a 15% increase in newsletter subscribers.
Overall, the continued brand advertising turned the buttery spread category on its head and helped Smart Balance to become the #2 brand in the category.