With nearly 600 retail stores and a strong online presence, Muji deployed InteractEdge from Infosys to generate higher sales through personalised product recommendations for over two million registered customers. This case study looks at how the Japanese firm strengthened customer loyalty and boosted revenues.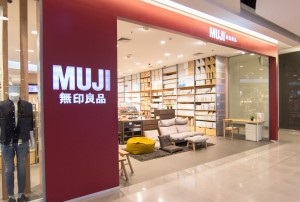 Infosys, a global leader in technology, consulting and outsourcing, is enabling Muji, a leading retailer in Japan to deliver a superior shopping experience through real-time insights into the buying behaviour of its customers. Better understanding of customer preferences will also help the retailer cross-sell and up-sell products and build new revenue streams.
InteractEdge helps brands and enterprises enhance their customer experience across all digital touch points. The platform offers capabilities across content creation and management, democratisation of access to content, personalised recommendation of content, and finally, transaction capabilities from anywhere and by anyone.
Highlights:
• Based on Big Data analytics and advanced machine-learning algorithms, InteractEdge facilitates real-time and context specific recommendations
• The platform processes information from a multitude of catalogues featuring 150,000 products. It processes over two terabytes of transaction and clickstream data across customer interactions to deliver these recommendations
• Customers receive these suggestions through multiple channels including Muji.net and Muji Passport mobile app and Emails
• With a scalable services-based architecture, the platform easily integrates with existing internal and external systems at Muji
Takashi Okutani, General Manager, WEB Business Division, Ryohin Keikaku CO., LTD. (Muji), said: "With the introduction of Muji Passport, we are now able to collect customers' purchase trends and activity data including offline store data. In today's omni-channel age, we were looking for a tool which would centrally manage data from both Internet and physical stores and become a part of our marketing automation strategy that aims to serve our customers better.
"We decided to use the personalised recommendation tool proposed by Infosys with its excellent algorithm and accuracy. This implementation has enabled us to provide automatic recommendation of products via Muji Passport to customers who don't have access to the online store, based on their purchase history in physical stores and across the omni-channel environment.
"We deeply appreciate Infosys, who has developed and implemented such an innovative system for the retail industry. Together with Infosys, we will continue to evolve this innovation to a more advanced stage. As a leading company in omni-channel age, we shall continue to provide the best information to the customers and deepen our mutual understanding."
Sanjay Purohit, Chief Executive Officer and Managing Director, EdgeVerve Systems (an Infosys company) added: "Muji is shaping the future of retail in dynamically transforming markets like Japan. They are using advanced analytics to better understand what their customers need and deliver it quickly. By integrating its e-commerce roadmap with InteractEdge, Muji can capture greater market share and make shopping a pleasure for its customers."