As Italian hosiery brand Golden lady launched a new range of tights, the brand was keen to run a high-impact campaign across Italy to raise brand awareness, encourage engagement and expand its social media reach.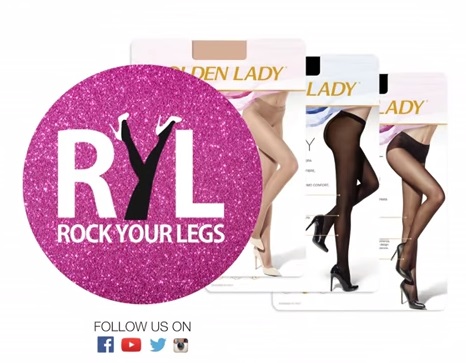 Case study summary
• Golden Lady used social media and a TV campaign to generate brand awareness before the launch of its new product
• The campaign was endorsed by Miley Cyrus
• The promotional video was retweeted 760 times
• The hashtag for the campaign #RockYourLegs was used 14,700 times
Challenge
In order to launch its new seamless tights Golden Lady wanted to create a high impact campaign to increase brand awareness. By using social media Golden Lady could grow its reach and own online conversations around tights and related topics.
Solution
For the launch of its new seamless tights Golden Lady ran a high impact campaign involving its new brand ambassador Miley Cyrus. The campaign integrated TVCs and social media to reach its target market. Golden Lady created a video ad campaign starring Miley Cyrus that premiered during a television ad break during X Factor Italia.
This was great timing for the brand as there was an active Twitter conversation around the show and ads aired during the broadcast.
The brand also ran a Twitter campaign around the hashtag #RockYourLegs which gave fans sneak peeks, teaser Tweets and promoted video content before the official launch. After the launch Golden Lady continued to use #RockYourLegs so the brand stayed front of mind.
Smilers all over the world welcomed @MileyCyrus to Italy with #RockYourLegs #seamless campaign.Thanks guys4your love! pic.twitter.com/LERG1A8Lcu

— Golden Lady (@goldenlady_IT) November 14, 2014
Results
This campaign highlights the effectiveness of running a social media campaign alongside a TV campaign. Using Twitter to promote video content to extend its core campaign to targeted fans and by capitalising on the buzz of the X Factor Italia the campaign reached a greater audience.

Golden Lady (@goldenlady_IT) had an average engagement rate of 16% which peaked at 36%. The cost per engagement averaged €0.09. The promoted video on Twitter was viewed more than 11,000 times in four days – with the cost per view €0.18. The video was also retweeted 760 times.
The #RockYourLegs hashtag was used over 14,700 times and the band gained 800 mew followers during the campaign.