In the early 90s French Connection created a storm of controversy when they began using the branding fcuk. For the launch of French Connection's SS15 collection, French Connection wanted to bring back its convention busting fcuk brand personality and with the help of agency Lost Boys they created the social media campaign #MINDFCUK.
Case study summary:
• FCUK used pareidolia to create a social media campaign to make their audience stop, smile and share
• #MINDFCUK was the most engaging social media campaign that French Connection ever created
The challenge
The challenge was to create a bold social media campaign that would stand out on monotonous social media feeds and complement the instore and OOH new nude campaign.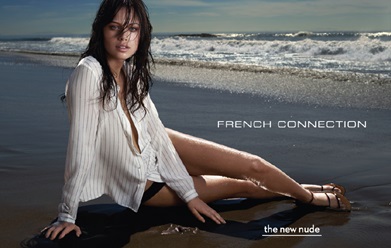 The solution
In current pop culture bare flesh is everywhere and sexualized imagery is splashed all over the internet, for the launch of the SS15 collection the idea was to turn this on its head and show the nudity obsessed audience that with clever imagery you don't have to be nude to be rude.
For the campaign French Connection took shots of models wearing clothes in locations where models wouldn't normally wear clothes e.g. typical locations for a swimwear campaign, lying on the beach shore. These images were seen in store and on billboards.

To bring the campaign to social media #MINDFCUK was created. This campaign focused on pareidolia, when the mind sees or hears something that isn't really there, for example seeing faces in clouds or hearing secret messages when records are played in reverse.
Lost Boys used an array of images that were cleverly designed to show just a snapshot of the full picture and viewers had to click on the post to view the full image.
"#MINDFCUK is a slew of filthy social content without a trace of naked flesh in sight. Carefully crafted images to interrupt monotonous social feeds and make our audience stop, smile and share" (Lost Boys).
Who would've thought that a simple pink balloon, doubled and cropped just at the correct place, could look rude? Or that the top of a ketchup bottle could create a suggestive reference when zoomed in on?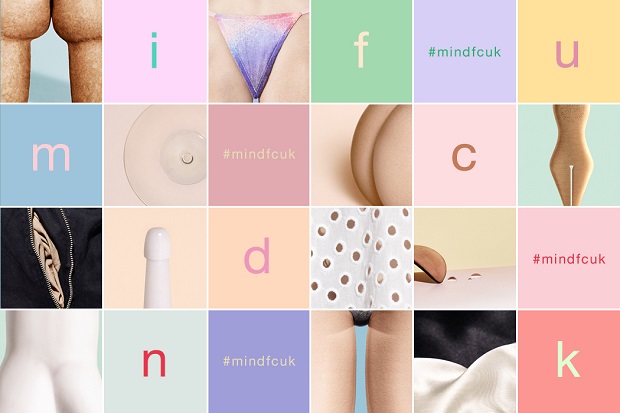 The campaign explored the rudest of references in the most unlikely of places, from a pocket on a blazer jacket to how a maxi dress sits on a woman's back; the ordinary suddenly became very naughty.

The results
#MINDFCUK was the most engaging social media campaign that French Connection ever created. The audience loved it so much that the brand put the hashtag on a t-shirt.