Snapchat only launched four years ago but in that short time it has become one of the key social platforms marketers want to use in order to reach their audience.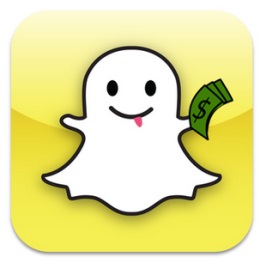 Case study summary
• Snapchat has become a key social channel brands need to be using to reach consumers
• Snapchat gets 4 billion daily video views – that's the same as Facebook
• 72% of Snapchat stories are watched until the end
Challenge
As consumers become increasingly selective of the brands they engage with online it's difficult for marketers to ensure that their ads and their content is being seen by the right audience at the right time. Facebook and Twitter have been the key social networking platforms brands have used to connect with consumers, but as consumers become increasingly tech savvy and use a wider range of social networking platforms from Instagram to Kik, brands need to decide which channels will give the best ROI.
Snapchat
Snapchat is the newest key player for brands to consider as a channel in their marketing mix. The latest stats on the image sharing platform show how Snapchat gets 4 billion daily video views – the same as Facebook!
A recent survey by Piper Jaffray concluded that amongst American teens, Snapchat is more important than Facebook – with Instagram being the preferred social media platform.
Snapchat Discover which lets users explore stories (that only last 24 hours) curated by media leaders from Cosmopolitan, BuzzFeed and National Geographic to MTV has become a popular feature on the app. In October 2015 Cosmopolitan reported that its stories on Discover receive 3 million daily views, with 72% of users clicking through every story. This is an extremely high level of engagement with consumers. With such a high volume of users clicking through stories there is a guarantee that ads by brands within these will be seen by consumers.
Brands also have the option to partner with social media influencers on Snapchat, with Gary Rojas and Scotty Sire averaging 300,000-400,000 views per Snapchat story.
Results
With such impressive viewer and engagement stats, it's clear that Snapchat is definitely a digital channel brands need to consider in their marketing mix, especially if marketing to millennials.