To mark Chinese New year in 2015, Pepsi started a 'Bring Happiness Home program' calling on youngsters to spend more time thinking about their families through self-made videos. The campaign was so successful it generated more than 1.2 billion views during the festive season.
Case study summary
• FMCG giant identifies smartphone addiction creating growing generation gap in China
• Pepsi uses major national event (Chinese New Year) to embark on new social media campaign that puts families at the centre
• Partners with China Women's Development Foundation (CWDF) and video app Meipai
• Brand sponsors pop celebrities to encourage youngsters to create videos for their families
• Campaign generates more than 1.2bn views during holiday period
The challenge
Pepsi wanted to encourage mobile-mad youngsters to interact more with parents and friends during the Spring Festival, or Chinese New Year, the biggest Chinese holiday.
The brand's market research indicated that 51% of young Chinese intended to use their mobile phones in the company of their families during the holiday. More than 45% expect to spend more time on their phones and computers than with their parents.
The solution
The food and drinks giant teamed up with China Women's Development Foundation (CWDF), video-making and sharing app Meipai, and a handful of celebrities—including a dog who could be Boo's cousin, wearing a Pepsi logo bow on his collar.
The campaign encourages friends and family to make a video of their shared moments of happiness together and post them on social media.
The Lays brand video, for example, shows how to make a duck face for social media with chips.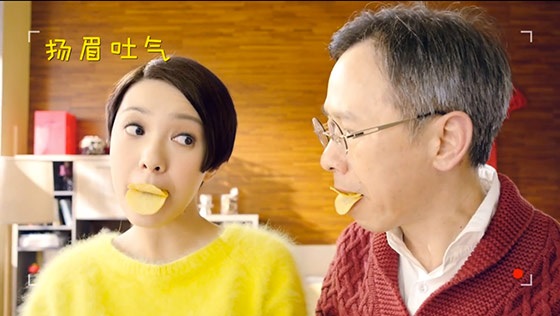 To encourage users to create their videos, Pepsi created sponsored videos featuring Chinese pop stars hanging out with their families, including Huang Xiaoming, Jolin Tsai, Show Lo, Amber Kuo, and Li Yifeng.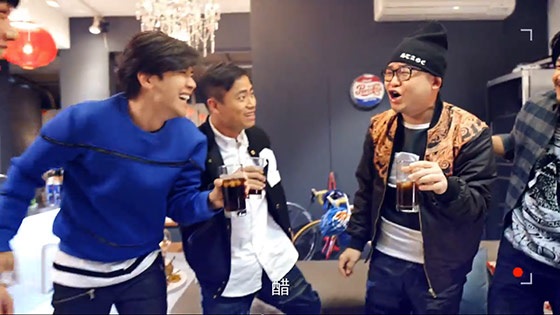 In the campaign, Pepsi leverages the ability of phones to bring people together to communicate specific brand themes such as "happiness" and "love" – themes that are more often associated with the brand's market-leading rival, Coca-Cola.
The best videos became part of a film broadcast simultaneously in China and New York's Times Square.
As another part of its Bring Happiness Home campaign, PepsiCo introduced crowdfunding by encouraging donations to the CWDF's Postal Parcel for Mothers program, its charity partner for 2015.
The results
The campaign struck a chord with its target group of young millennials in China. Over 15 million videos were created during the Bring Happiness Home campaign, with a third on the MeiPai platform.
Overall, the campaign attracted 1.2 billion views, representing twice the total online population of China.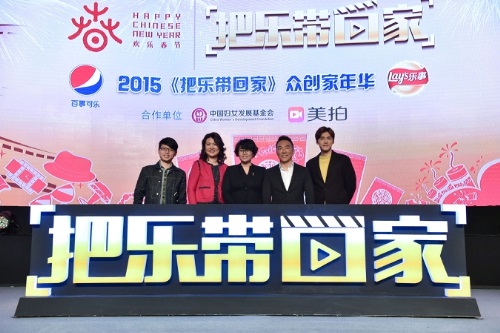 Richard Lee, Chief Marketing Officer of PepsiCo Greater China Region (GCR), said, "Unlike the previous BHH campaigns, this year, the consumers are given the opportunities to direct and make their own mini movies, and thus better associate themselves with the program. The partnership with Meipai has also made film-making an easy thing for these "amateur directors".
The Pepsi campaign illustrates the growing role that mobile devices play not just as a marketing channel, but also as a means to involve consumers in the creation of marketing content.