The Co-operative Electrical partnered with eBay to run an advertising campaign to coincide with the final of the show of The Great British Bake Off. This case study looks at how the retailer saw its click through rate leap 67% for the hour during the show and by 133% for the hour immediately after the show ended.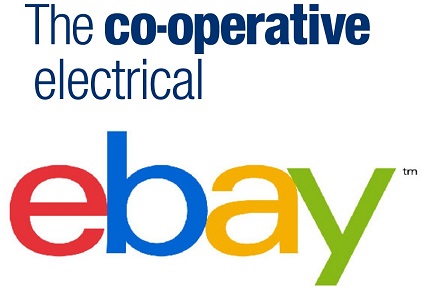 Case study summary
• UK retailer uses TV banking show to promote its cookery range
• Targets second screeners by syncing online ads with live updates from the show
• Resulted in 190% increase in sales
The challenge
In a crowded market, the Co-operative Electrical wanted to position itself as an innovative retailer that understands the passions of its customers. The firm wanted to if dynamic advertising messages increased audience engagement.
With the popularity of the BBC TV show 'The Great British Bake Off', the firm saw an opportunity to influence shopping behaviours of baking fans across all devices, while promoting eight core product lines from their home baking range.

The solution
Reactive advertising messages for The Co-operative Electrical's range of kitchen appliances were delivered just seconds after events unfolded on the show and were targeted to an audience known to have a strong affinity with home baking.
To deliver relevance and reach, advertising placements targeting known home baking enthusiasts were supplemented with a homepage takeover on the evening of the final.
The headlines across all formats were updated in real-time in response to events on the show. All creative clicked through to a dedicated brand page featuring the eight promoted baking appliances which in turn directed shoppers to the respective page on The Co-operative Electrical's eBay store.
Activity ran across desktop and mobile ad placements from 7-11 Oct, 2015 with 'live' advertising messages being run for an hour before, during and after the 8-9pm broadcast of the show.
The results
Campaign engagement in terms of CTR (click through rate) increased by 67% for the hour during the show and by 133% for the hour immediately after the show ended. This engagement converted to purchases, with sales almost trebling (up 190%) for the duration of the 5 day campaign compared to the week before and week after.
Final results:
• 133% increase in CTR

• 190% increase in sales
Daily sales on The Co-operative Electrical's own site rose by 119% (for the 2015 vs. the 2014 Bake Off final) however year-on-year sales through their eBay store increased by a massive 586% over the same period.
Charlie Manson, Head of Home Entertainment, The Co-operative Electrical: "Real-time targeting and dual screening were on our radar, but we wanted to investigate just how big an opportunity they presented and explore how they could help us communicate with an audience in a new way. As well as demonstrating how successful partnerships between brands and publishers with high quality primary data can be, the campaign has definitely made real-time targeting a top marketing priority for 2016."