This men's luxury brand saw a 100% increase in monthly sales when it began using sophisticated Facebook targeting.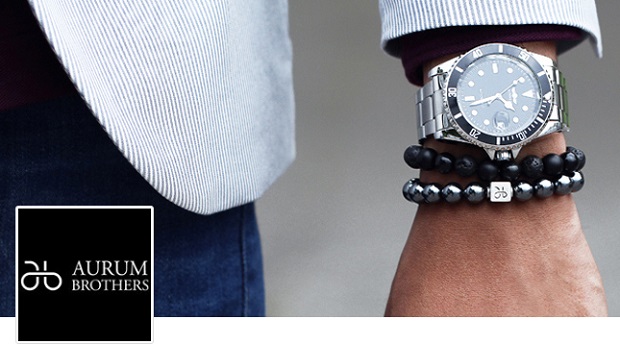 Case study summary
• Used Facebook retargeting ads to 3 groups depending on behaviour on own brand site
• Used photo and video ads that clearly show the product that pop in Facebook News Feed.
• 100% monthly increase in sales with 50% of revenue directly from Facebook ads

The challenge
The Aurum Brothers—aka Scott and Max—have been making luxury wrist-wear for men since 2014 and pride themselves on the quality and comfort of their pieces. The brand wanted to raise awareness of their luxury wrist-wear and increase sales
The solution
To raise awareness of its unique and covetable luxury wrist-wear, The Aurum Brothers embarked on a campaign that focused on sophisticated ad targeting.
Initially this involved retargeting ads to 3 groups: people who have added an item to their baskets, people who have viewed specific items and, finally, people who have visited the Aurum Brothers website.
The Aurum Brothers used photo and video ads that clearly show the product—and that pop in News Feed.
The company also tested different bidding options (manual and automatic) along with several different ad objectives, including clicks to website and website conversions.
The results
The Aurum Brothers have seen major success with its campaigns and now count Facebook as a primary channel for both advertising and revenue.
• 100% monthly increase in sales between September–December 2015
• 50% of revenue generated directly by Facebook ads in 2016
• 13X increase in return on ad spend
Scott Kuiper, co-founder, Aurum Brothers, said: "Facebook has allowed us to scale our business tremendously in countries all over the world where we have no idea how to sell in without Facebook."