The fashion world is increasing its focus on the digital runway, with brands showcasing creative uses of technology as well as the latest fashion trends. Live streaming, social media and real time Twitter cams were at the forefront of AW2015 fashion month with brands such as Topshop, Burberry and Alexander McQueen embracing the concept of digital runways in order to bring their new collections closer to their target audience.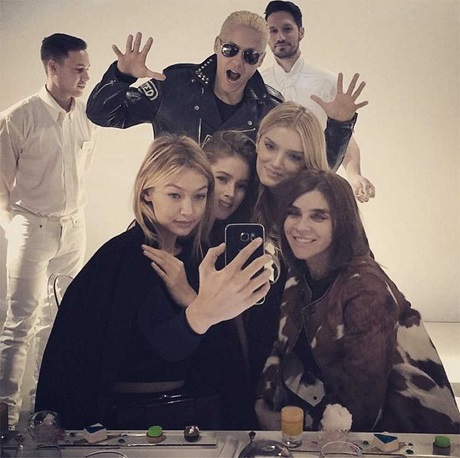 Case study summary
• The fashion world is going through a digital evolution
• Alexander McQueen was the first fashion designer to live stream a fashion show in 2009
• Brands are embracing social media to create a fully inclusive experience for customers
The challenge
The fashion industry is going through a digital evolution. With social media platforms and digital publishing methods becoming mainstream, forward thinking fashionistas have become the new voice of fashion week and the brands need to keep up. Some fashion brands have embraced the breath of opportunity that digital can provide, with British brands at the front of the movement.
Alexander McQueen
In 2009 Alexander McQueen began the digitisation of the catwalk as the first designer to live stream a fashion show. McQueen's aim was to turn the exclusive invite only event into 'global entertainment', thus transforming fashion week. McQueen live streamed the runway show of his 2010 Spring/Summer collection and the event was been viewed 3.5 million times on YouTube. Since then live streaming now extends to social media, and those watching on computers, tablets and phones even get a better view than much of the audience.
Burberry
Burberry is an example of a true digital innovator, and recognised as a global leader when it comes to embracing technology and innovation. Burberry was the first luxury brand to 3D livestream its 2010 Autumn/Winter runway show to a global public audience on its own website. Viewers of the show then had the opportunity to purchase 30 pieces from the collection which were delivered six weeks later; the full collection didn't appear in stores for almost six months.
In 2011 to celebrate the opening of the Burberry store in Beijing, Burberry integrated holographic models into the runway show. The holographic technology made it hard to distinguish between real live models and holographic ones.
Topshop
Topshop is another British brand at the forefront of the digital evolution. For the Topshop Unique 2015 autumn/winter collection Topshop teamed up with Twitter to identify trends in real time straight from the catwalk. Customers simply had to tweet @Topshop with a trend hashtag for example #leather, #colourblocking, #checks, #pleats, and they then received a tweet with a curated range of styles available to buy straight from the catwalk. The campaign created a 24% increase in sales across all featured trends compared to the previous week. Topshop recognises that customer want to feel part of the event and their aim is to create a fully inclusive experience.