How do you make a new fashion range stand out from the crowd in a saturated market? This case study looks at how clothes retailer Uniqlo made smart use of social media and a unique in-store event to boost awareness of its Ultra Stretch Jeans in Indonesia.
Case study summary
• Retailer pushes new fashion range with instore event and social media push
• Shoppers given free fashion shoot that is shared with their friends online
• Campaign generated thousands of impressions on social media
The challenge
Uniqlo Ultra Stretch Jeans are designed to provide shape to the wearers legs regardless of their figure. The fashion store wanted to push out its message that its new apparel could turn customers into an 'instant model'...but how could they prove it?
The solution
The fashion brand worked with agency Dentsu to develop a special instore event publicised on digital channels, where most of their young audience were most active. Through Indonesia's most popular social networks, including Facebook and Twitter, the brand announced to fans that they could "turn anyone into a model", and invited them to attend an event to prove it.
The social media messages encouraged fans to go to Lotte Shopping Avenue for an ongoing event running in one of the Uniqlo stores.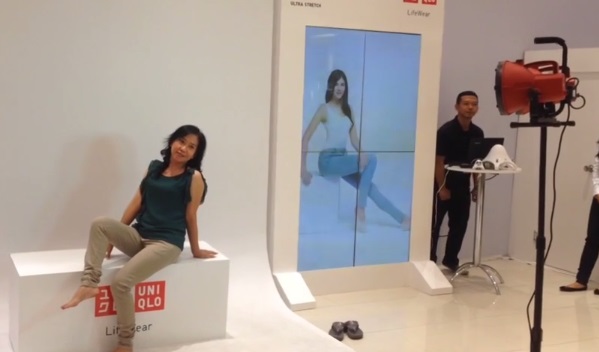 At the event, consumers could choose a colour, strike pose for the instore camera, chose their favourite picture and share it on social media- looking like a real model for a fashion brand.
In return, each consumer that participated received a Uniqlo shopping voucher.
Results
In just 12 days, the brand achieved their KPI goal of 1000 people sharing their poses online, generating thousands of impressions on social media.