Glastonbury festival is one of the biggest and most popular contemporary and performing arts festivals in the world. Each year over 130,000 tickets to the festival sell out in under an hour, making it extremely difficult to get access to the event. UK based mobile phone network EE created a game on social media platform Twitter where users could win tickets.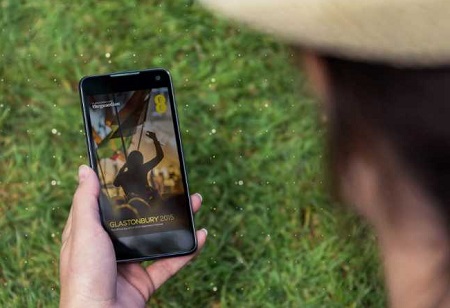 Case study summary
• Mobile provider EE launches a game on Twitter to give users the chance to win tickets to Glastonbury 2015
• The game was a treasure hunt, where users had to use the hashtag #Glastoburied and guess where Glastonbury tickets had been buried on the Glastonbury treasure map
• The game was a success with over a Twitter reach of 300,000 on launch day
The challenge
Getting tickets for Glastonbury music festival is near impossible. EE one of the sponsors of the event wanted to give its users tickets. In order to increase brand awareness and the company's link with the festival, EE decided to create a game where users could win tickets.
The solution
EE used social media platform Twitter to create a game where users could win tickets to Glastonbury 2015. The virtual treasure hunt saw EE posting an image of the iconic Glastonbury fields and telling its Twitter followers it had buried tickets somewhere.
Users had to tweet @EE using the hashtag #Glastonburied and the co-ordinates of there they thought the tickets had been buried. If they were correct they were entered into a draw to win.
Tweet #Glastonburied + where you think the goodies are for your chance to win them! T&Cs: http://t.co/bgNvHT2cxW pic.twitter.com/ub7oYN2Tbz

— EE (@EE) June 1, 2015
Thu's winner for the 4th #Glastonburied is @katiecdigital! The goods were in D6 and you'll be getting a DM very soon! pic.twitter.com/9vIQeyAoZI

— EE (@EE) June 5, 2015
The results
On launch day of the game, there were over 3000 unique tweets using the #Glastonburied and over 500 retweets. Twitter reach for the campaign over the last week was 300,000.
The game has been a great success for EE who in 2013 was criticized for launching a Twitter game and failing to give the winner Glastonbury tickets due to a mix up with the ticketing provider, instead the winner won vouchers for TicketMaster. In that instance rival mobile provider O2 swooped in and offered the winner of the competition a yearlong O2 academy pass.
Thankfully this year EE have been able to provide the winners with Glastonbury tickets.
@Terry_Finnegan Fancy some free O2 Academy tickets for the rest of the year, on us? Drop @O2Priority a DM. #GiveTerryHisGlastoTickets

— O2 in the UK (@O2) June 13, 2013