Mondelez's Sour Patch Kids launched on Snapchat partnering with Vine Star Logan Paul to market directly to teens. This case study looks at how the sweet brand used a popular new communication plaform to get 120,000 new followers on the channel.
Case study summary
• Sour Patch Kids launched on Snapchat in the summer of 2014 partnering with Vine star Logan Paul
• Sour Patch Kids received 120,000 new Snapchat followers
• Snapchat impressions surpassed 6.8million
The challenge
Sour Patch Kids wanted to increase awareness among its core demographic – candy loving teens. The image messaging platform where images delete after ten seconds is hugely popular with this demographic, so Sour Patch Kids decided this was a new platform to use to connect with its target audience.
Sour Patch Kids needed to create fun, relevant and shareable content for Snapchat. "Snapchat is a quick, easy and fun way to communicate that provides a different kind of creative expression than other platforms," explained Mondelez's Farrah Bezner, marketing director for the consumer-goods company's candy division.
The solution
In the summer of 2014 Sour Patch Kids launched their first Snapchat campaign. To mark their debut on the platform Sour Patch Kids partnered with social influencer and Vine star Logan Paul who created a five day series of Snapchat stories.
The theme of the Snapchat stories was based around the brands tag line of "sour then sweet", and featured a series of hijinks between Logan and Blue kid (a life size Sour Patch Kid). The campaign had fans posting on multiple social channels including Snapchat, Facebook, Twitter and Instagram saying they couldn't wait to see what would happen next in the story.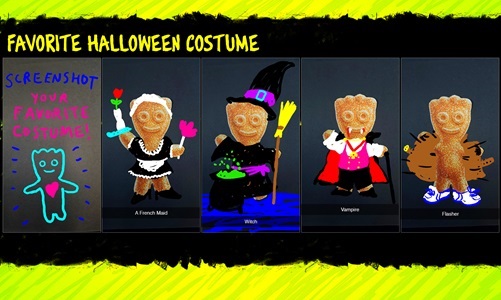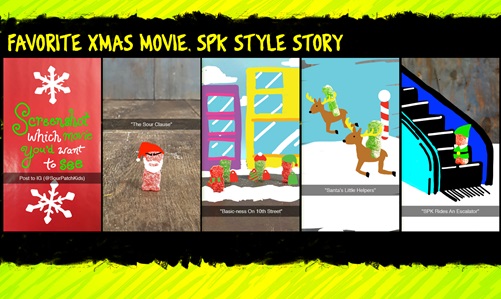 Results
The partnership with Logan Paul was perfect for the brand with an authentic tone of voice which fans loved. The campaign successfully connected engaged fans with Logan and Sour Patch Kids in real-time one on one conversations.
The campaign resulted in:
• 120,000 new Snapchat followers for Sour Patch Kids
• 583,000 impressions on day 1 growing to 6.8 million impressions on the final story of the week
• Over 26,000 screenshots
• ~1,900 mentions of the Snapchat campaign on Twitter
Sour Patch Kids have continued to use Snapchat as a marketing channel, for example the images below for Halloween and Christmas.