Pepsi got the most social engagement out of the $5m ad spots at this year's Super Bowl, according to new research.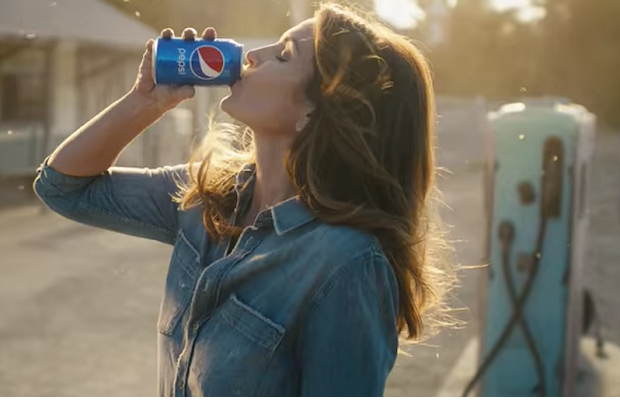 Amobee Brand Intelligence looked at brand ads that ran during the Super Bowl on Sunday night.
Brands With The Most Tweets During Super Bowl:
The brands with the most Tweets during Super Bowl LII, looking at 6:30pm -10:30pm Eastern Time on February 4, 2018.

Here are the brands with the most real-time positive sentiment around the Super Bowl, looking at 6:30pm -10:30pm Eastern Time on February 4, 2018:
• Coca-Cola had 7,954 Tweets with Twitter sentiment being 78% Positive, 16% Neutral, and 6% Negative.
• Jurassic World: Fallen Kingdom had 31,622 Tweets with Twitter sentiment around those Tweets being 76%Positive, 21% Neutral, and 3% Negative.
• Verizon had 12,455 Tweets with Twitter sentiment around those Tweets being 75% Positive, 15% Neutral, and10% Negative.
• Avocados From Mexico had 5,966 Tweets with Twitter sentiment around those Tweets being 73% Positive,21% Neutral, and 6% Negative.
• Amazon Alexa had 23,057 Tweets with Twitter sentiment around those Tweets being 53% Positive, 38%Neutral, and 9% Negative.
Analysis
From Jonathan Cohen, Principal Brand Analyst, Amobee:
Pepsi - "Pepsi had a standout Super Bowl in 2018, winning on social media by offering a variety of prizes for the audience retweeting using the #sweepstakesentry hashtag. By engaging on social media, the amplification is greater and the owned messaging feels fresher for the audience. Sponsoring the halftime show with Justin Timberlake as well as engaging across social media ensures audiences are able to see Pepsi content across multiple devices and further amplify its messaging. This assures the audience will not only remember a brand's ad, but they'll also view it the optimal amount of times. By building a comprehensive campaign that started ahead of the game and continues the story after the Super Bowl is over, Pepsi guarantees engagement across multiple channels."
Avengers - "It's important for brands that have invested in TV commercials to also have a plan to engage audiences online. Marvel was able to generate a ton of online engagement with their Super Bowl ad for the upcoming release of Avengers Infinity War, with viewers sharing their thoughts by using #avengersinfinitywar, leading to a ton of engaging social media discussion. The numbers bear that building anticipation for an upcoming release by creating an engaging Big Game advertisement is a strategy that pays off."
Han Solo - "Given the buzz and anticipation surrounding all movies in the Star Wars franchise, it's no surprise that the new Han Solo movie generated a ton of engagement during the Super Bowl. Just by the sheer volume of eyeballs fixated on it, the Big Game provides instant affirmation if the campaign strategy around a movie has four-quadrant appeal or not and ensures a maximum amount of interest."
Tide - "Brands can insert themselves as part of the conversation by understanding what topics and interests are creating conversation online and engage in the most relevant moments. Tide did this to brilliant effect by utilizing the buzz around Stranger Things and having David Harbour star in their spots. Their approach seems tailor made to appeal to advertising industry professionals and the wider audience is in on the joke, as well. Tide did a masterful job of rewarding the audience's intelligence with reference to past hit ads to increase audience engagement. Leveraging data and analytics before, during and after the Super Bowl provides brands with a huge advantage to more easily see what content is driving conversation online and offline, understand audience sentiment and aligning Tide with what matters most to your target audience."
View all 10 of the top Super Bowl 2018 ads here:
Pepsi Generations "This is the Pepsi"
Marvel's The Avengers Super Bowl XLVI Commercial (Extended)
Solo: A Star Wars Story Official Teaser
Tide | Super Bowl LII 2018 Commercial | It's a Tide Ad
The Cloverfield Paradox
Mission: Impossible - Fallout Super Bowl Trailer
Westworld Season 2 | Official Super Bowl LII Ad | HBO
Jurassic World: Fallen Kingdom - Official Trailer #2 [HD]
Official Ram Trucks Super Bowl Commercial | Dr. Martin Luther King, Jr. | Built to Serve
DORITOS BLAZE vs. MTN DEW ICE | Super Bowl Commercial with Peter Dinklage and Morgan Freeman
Source: https://www.amobee.com/