To promote its latest Galaxy camera, this global campaign from Samsung targeted the millennial community who regularly upload photos to social media. The electronics giant created a social media marketing campaign –dubbed 'Life's a Photo Take It' - using young influencers to demonstrate the key differences between the quality of images from a normal smartphone and the Samsung Galaxy camera- getting results that blew away expectations.
Key takeaways:
• Smart targeting of popular influencers on Instagram to spread the message on social media
• Photo competition hosted on third-party site (Tumblr) across eight markets
• Results blow away expectations, with Tumblr pictures and YouTube videos getting over 1m views (300% higher than expected). Purchase intent grew by 115%.
What was the challenge?
The new Samsung Galaxy Camera is perfect for the millennial community, it's a superior point and shoot camera with apps and connectivity, to give the camera all the capabilities of a smartphone. Millennials use smartphone photography to capture the moment so that they can instantly upload photos to social media sites to gain social currency. Creating photos that look professional is a high priority for those who regularly use Instagram and Tumblr, but phone cameras do not have the same photo quality as the Samsung Galaxy camera. In order to drive awareness of the Samsung Galaxy cameras features Samsung needed to connect with the millennial community.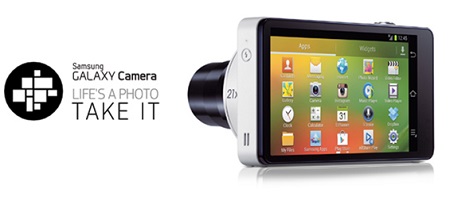 What's the viewer's experience?
To connect with a younger audience Samsung recruited 32 popular Instagrammers in eight markets to positively photograph their city using the camera. The photos were uploaded to Tumblr (which was connected to Instagram) where fans voted for their favourite photos and the city which received the most 'likes' won an elaborate party. Samsung also created videos using different camera modes to profile the photographers - further highlighting the cameras diverse capabilities by capturing action shots, micro images, rich colour tones and waterfalls.
How does this boost the brand's digital marketing?
Samsung created a campaign based around digital marketing channels popular with their target market – millennials. The campaign was successful positioning the Galaxy camera at the heart of a community obsessed with posting photos online. On social media the Tumblr page had over a million clicks and the videos on YouTube were viewed 1.3 million times, 300% more than the target! Product awareness also grew by 58% and purchase intent grew by 115%.