Taco Bell's alternative and savvy social media marketing has gained a strong following by a younger audience and its ramped-up deal with US College Football Playoffs and ESPN offers a unique opportunity to connect with its target market. So, why is Taco Bell's Twitter account such a hit and what does this new deal with College Football playoffs mean for the Mexican fast-food chain?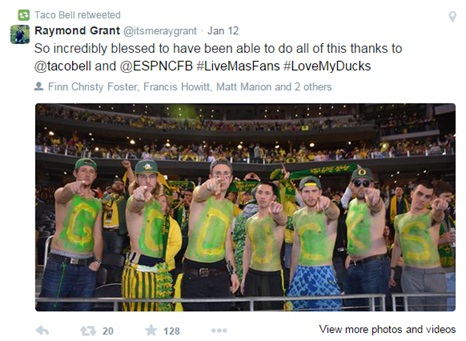 Key takeaways
• Early adopter of new social platforms- with an astute sense of brand positioning, along with language and tone that appeals to each audience

• Dedicated social media staff able to respond to nearly all messages and be a 'cool friend' to their fans
• Expansion of college football deal puts them in front of huge target audience in the US
• Hashtag campaign for exclusive game tickets provides strong incentive for fans to interact with brand and amplify messages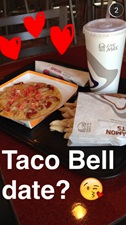 The challenge
Taco Bell wanted to stand out from rivals such as McDonalds, KFC and Burger King by appealing to its key youth audience in an alternative and fun way. The fast food chain joined Snapchat and became one of its early adopters in April 2013. They have 200,000 friends on Snapchat but what's most impressive is that 90% of its friends open snaps and view them in their entirety, proving the content of the snaps is exactly what their target market wants to see.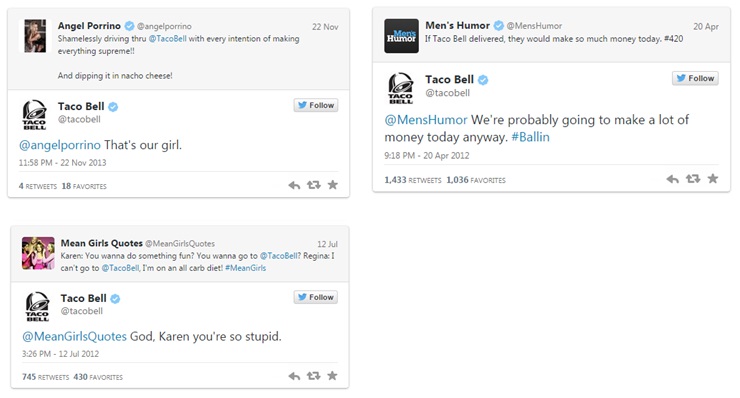 The user experience
Taco Bell has been a partner of the College Football post season since 2006, in November 2014 Taco Bell upped its college football deal to partner the College Football Playoffs a new playoff system which allows teams to compete for a place in the National Championship Game.

The new deal includes an exciting component for partners and students with the creation of the first student section for the College Football Playoffs.
At each game in the playoff there will be 1000 seat student section where Taco Bell and ESPN will award 500 students from each school free seats.
Taco Bell will use their social media platforms to drive the publicity of the partnership by giving away 10 of the best tickets per school to the rowdiest most passionate fans.
In order to get hold of these tickets students will need to upload photos of their passionate school spirit to Twitter or Instagram @tacobell with Taco Bell's slogan live más (#LiveMásFans).
With this new partnership Taco Bell has furthered its strategy to become a friend, who can get students access to cool events they want to be a part of.
Taco Bell also provided food at all games and sent Taco Bell road trip kits to everyone who got a free ticket.
This new partnership has been a huge success as Taco Bell has made a great impression on college football fans. The final of the College Football Playoffs on 12 January 2015 was won by Ohio State.
How does this boost the businesses' digital marketing?
Three reasons for Taco Bell's marketing success are:
1. They know who they are and aren't trying to be something else. They're a Mexican fast food chain not a Michelin star restaurant and they embrace it.
2. They know who their target market is, how and where to communicate with them. Taco Bell markets to youth.
3. They've got social media marketing spot on, with dedicated staff that reply to almost every message in an appropriate way.
Taco Bell social media stats

Taco Bell is a fantastic example of earned media. The reason for their huge following on social media platforms is that their Tweets, Snapchats and posts on Facebook/Instagram are down to earth, concise and will make their target audience laugh.
On Twitter they reply in a witty way to almost every tweet where the company is mentioned as if they are talking to someone they have known for years.
A key element to Taco Bell's marketing strategy is to move people who enjoy Taco Bell from being just fans of the food to being friends. Taco Bell wants to be your cool friend.