German online fashion retailer Atelier Goldner Schnitt set out to prove that social media is not just for millennials with a successful ad campaign to reach women over 60.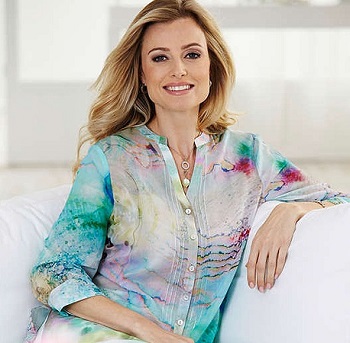 Case study summary
• Traditional mail order fashion retailer targeted women aged 60+ via Facebook ad campaign
• Call to action to subscribe to the newsletter, with the added incentive of a €20 store credit
• Responsive campaign landing page created to remarket ads to website visitors
• 8% increase in newsletter subscribers with 10% higher conversion rate than other channels
The challenge
Retailer Atelier Goldner Schnitt is a familiar name in Germany and surrounding countries for elegant and comfortable women's fashion. Traditionally a mail-order brand, Atelier Goldner Schnitt now sells online and offline to a main target audience of women over 60.
Atelier Goldner Schnitt was keen to encourage over-60s to order online—a shopping style that doesn't necessarily come as naturally to older people as it does to younger generations. In a campaign focused on the Dutch market, Atelier Goldner Schnitt wanted to attract newsletter subscribers as a first step.
The solution
To reach women aged 60 and over, Atelier Goldner Schnitt and agency Social Blue created a Facebook ad campaign with a call to action to subscribe to the newsletter, with the added incentive of a €20 store credit.
Ads were created for desktop, mobile and tablets, and were targeted to people based on gender, age and interest. The team also tried out ad creative targeted to grandmothers, using text and imagery that would appeal to those with grandchildren.
To increase conversions, a special responsive campaign landing page was created. Then, having generated interest and signups, Atelier Goldner Schnitt remarketed ads to website visitors using Custom Audiences and Lookalike Audiences to encourage sales conversions.
The results
Atelier Goldner Schnitt's campaign shows that mature audiences can successfully be reached and engaged through Facebook. In fact, the company was so encouraged by the Dutch campaign that it plans to run similar marketing activities in other countries. The March–April 2015 campaign resulted in:
• 8% increase in newsletter subscribers
• 10% higher conversion rate than other channels
• 3X increase in click-to-leads within target group
Sander van Rooijen, Online Marketer, Atelier Goldner Schnitt, said: "Our older target group tends to be cautious when it comes to ordering online, but Facebook turned out to be the perfect medium. Facebook feels like a safe and familiar place to our target group—they're among friends. The ad campaign provided us with valuable newsletter subscribers, but we also noticed that our Facebook fan base has grown organically during this campaign, which has cost us nothing."