This smart piece of social marketing from Hellmann's in Brazil helped hungry Twitter users make the most of their under-stocked fridges. The campaign sent users personalised recipes based on what was actually in their fridge (with Hellmann's of course).
Case study summary
• Condiment brand looks to inspire shoppers to use product in new ways
• Twitter campaign creates personalised recipes based on contents of customer's fridge
• 15 days campaign got 3m impressions, 2.000 new fans and 85,000 engagements
The challenge
Hellmann's wanted to inspire shoppers to use its condiments in new and exciting ways. The Unilever brand, together with Ogilvy, Hellmann's came up with a very original to make the buzz on Twitter,
The solution
Hellmann's and Ogilvy started with a promise: With only 9 ingredients in your fridge, you could actually prepare more than 360 thousands different recipes.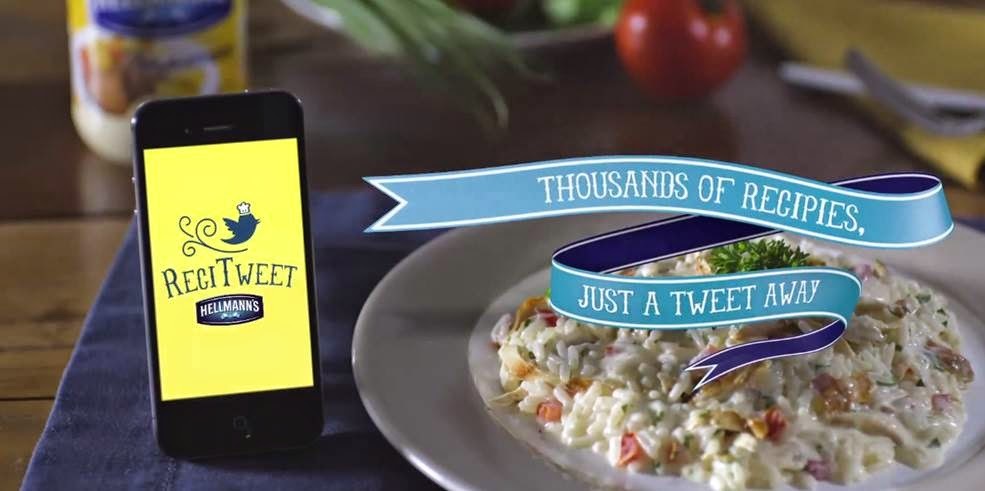 The brand partnered with one of the leading cooking recipes websites in Brazil, Recipedia.com (also owned by Unilever). It then created #ReciTweet: the first Twitter based hashtag search for recipes.
Hellmann's fans could tweet the ingredients they had on their fridge with the hashtag #PreparaPraMim (#PrepareForMe) and receive a personalized recipe fromRecepedia.com based on those ingredients.

The results
Over the 15 days of the campaign there were more than 3 million impressions relating to #ReciTweet, 2.000 new fans and approximately 85.000 engagements – the sum of clicks, followers, retweets and replies to the tweets posted.
Giovanna Gomes, marketing manager for Hellmann's said "With #ReciTweet, we developed a fun and creative way of interacting with users and provided them with a fast and effective solution for an important moment in their daily lives: deciding what to prepare for a meal with the ingredients and at the time determined by the user".
The campaign was a smart way of engaging consumers- and the key was simplicity. he campaign achieved 22 million impressions in one day with an engagement rate higher than Brazil's national average and 82,500 interactions.