Classroom discussion space for digital publishers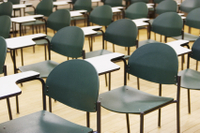 Here is the place you can discuss issues with your tutor and other Academy participants.
Do you have questions for your tutor? Is there something that was not clear in your Digital Training Academy? Is there a new point you would like to make? Are there any new issues that you have discovered now you are applying your knowledge? Use this space to make your comments and to ask your questions. Give your comment a short title to make it easier for other students to scan, or include the title of the Academy Lesson your question relates to (if there is one). The classroom is open for three weeks following your Academy.