Snickers teamed up with 7/11 for an interactive campaign which saw prices of the brand's flagship chocolate bar lower when the internet got angry.
Snickers Hungerithm from Jackson Harper on Vimeo.
Case study summary
• Mars teamed with 7/11 stores in Australia for interative in-store campaign
• 'Hungerithm' algorithm tracked the mood of online commentators and changed the price of a Snickers accordingly.
The challenge
Snicker's Australia wanted to build on its wider, 'You're Not You When You're Hungry' campaign with an eye catching in-store and digital campaign.
It came up with "Hungerithm", a campaign that gauged the mood of the Internet and adjusted the price of its candy bars in 7-Eleven stores accordingly, in real time.
The solution
Literally feeding on the rage of Twitter users, the confectionery maker teamed up with the Melbourne Institute of Technology to create the 'Hungerithm' algorithm; which tracks the mood of online commentators and changed the price of a Snickers accordingly.
Created by Clemenger BBDO Melbourne, the Hungerithm was built on a 3,000-word lexicon and analysed around 14,000 social posts a day. It even understood slang and sarcasm, the brand claimed.
Monitoring negative sentiment on Twitter, the website scanned 100,000 social posts a week and updates the price 144 times daily.
The more grumpy the internet became, the cheaper a Snickers was at any Australian 7/11 store. The cost could be slashed by as much as 80%.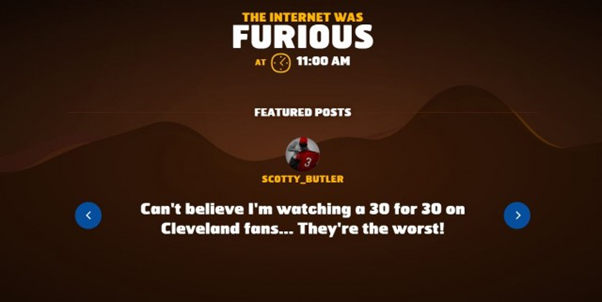 The in-store Snickers price at 7-Elevens nationwide is updated more than 140 times a day. And it could drop as low as 82 percent off.
"For example," the brand says, "if Donald Trump receives Republican Party endorsement, the price of a Snickers could plummet to 50 cents."
The results
The campaign saw a massive 1740% increase in social traffic for the brand, along with a 67% increase in sales over the period that the campaign was running. It also won a cyber lion award at the 2017 Cannes Lions festival.
"We're hoping this shows consumers that Snickers is on their side during trying times, and we plan to satisfy even more hungry consumers by rolling the Hungerithm out globally in 2017," says Renee Lewington, Snickers marketing manager at Mars Australia.